Keep Distance with SAFEDI:
Save Lives – Protect Families – Keep Companies Operating
SAFEDI – SAFE DISTANCE Control – is a Bluetooth based device that continuously supports keeping a safe distance between other SAFEDI devices. Anyone wearing a SAFEDI is aided in adapting to a new behavioral pattern of social distancing. As soon as two people approach each other, SAFEDI sets off a visual signal. Should the minimum distance not be maintained, SAFEDI starts emitting visual and auditory warning signals until the minimum distance is reestablished again. In addition to precautionary hygienic measures, SAFEDI contributes highly to relieving our Health Care System and strengthening our economy.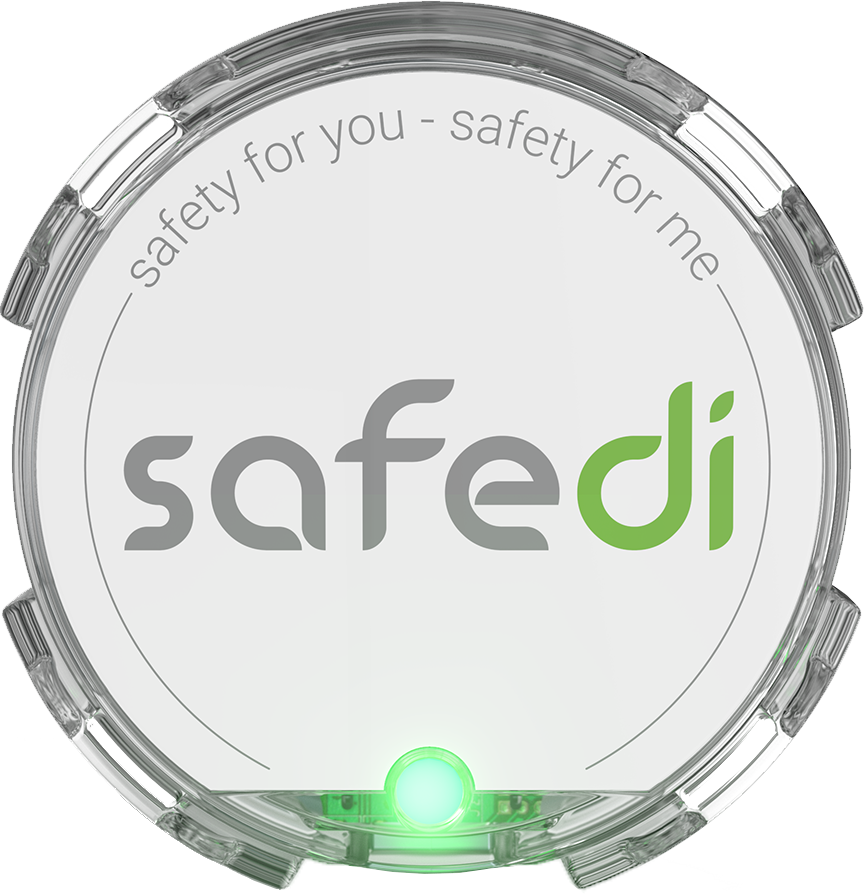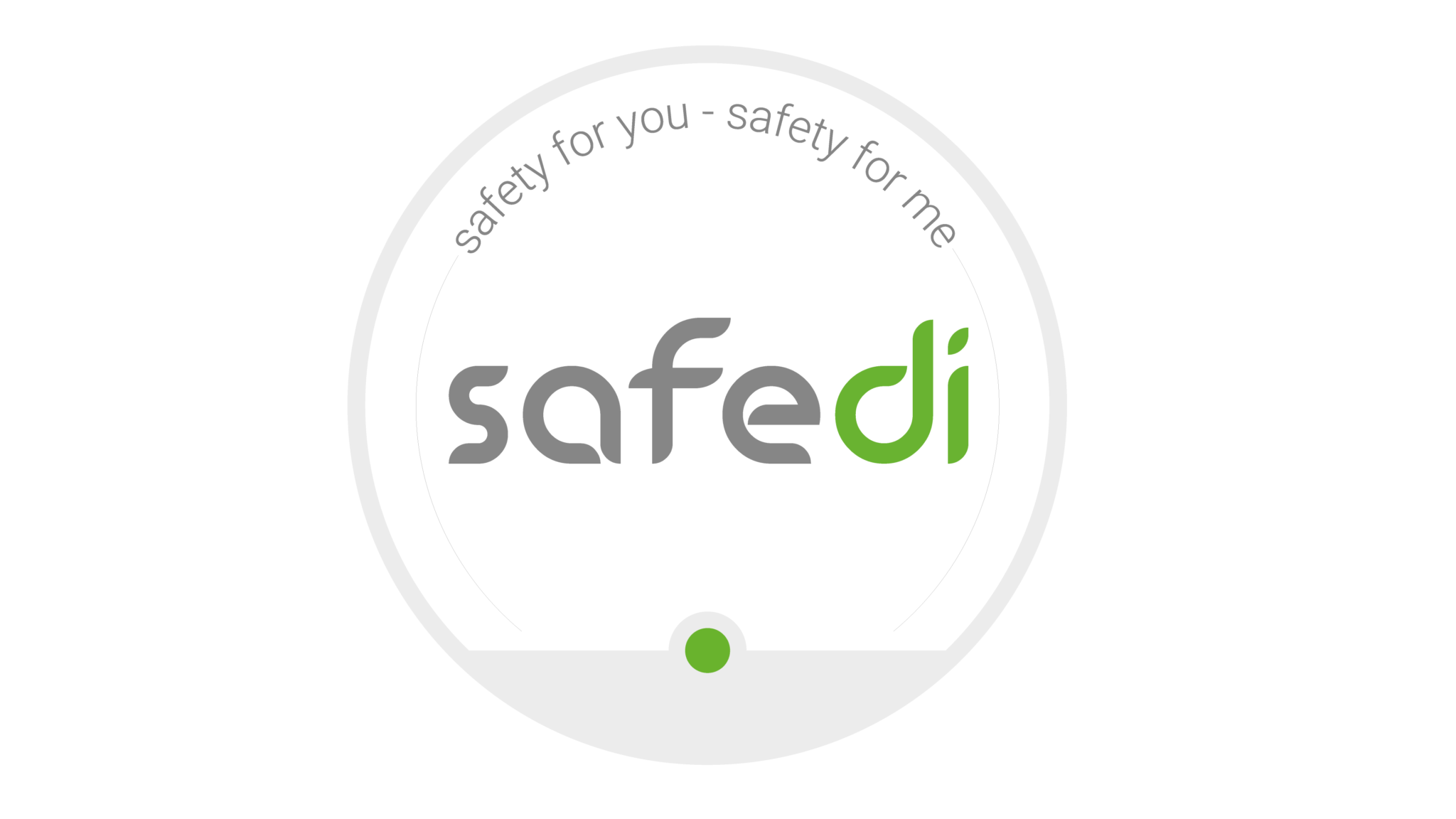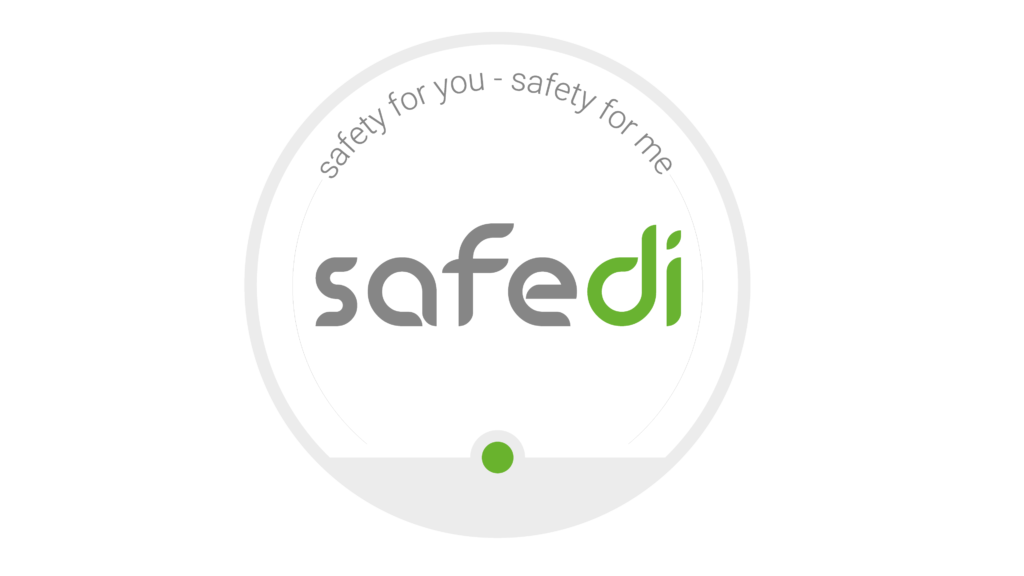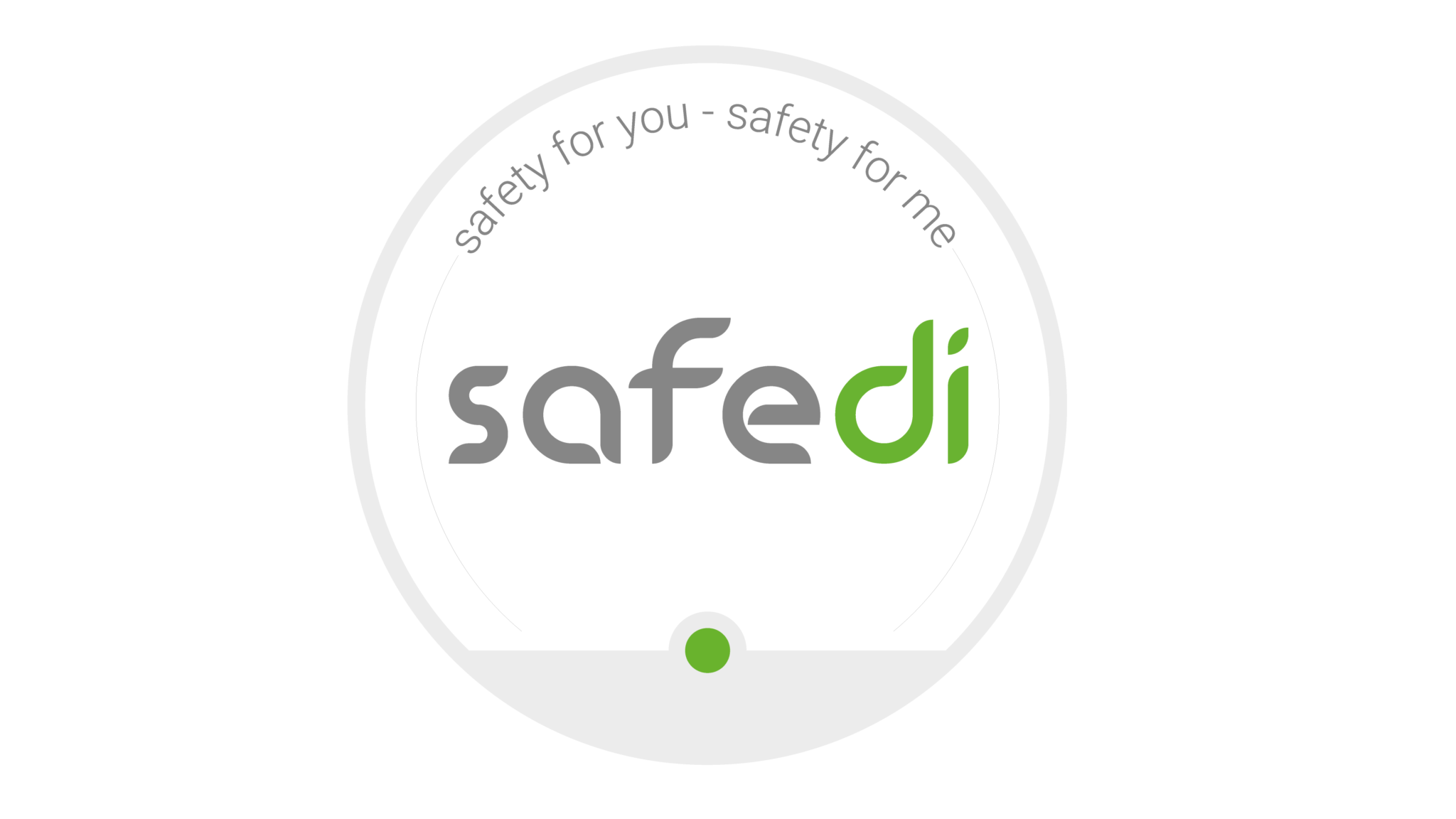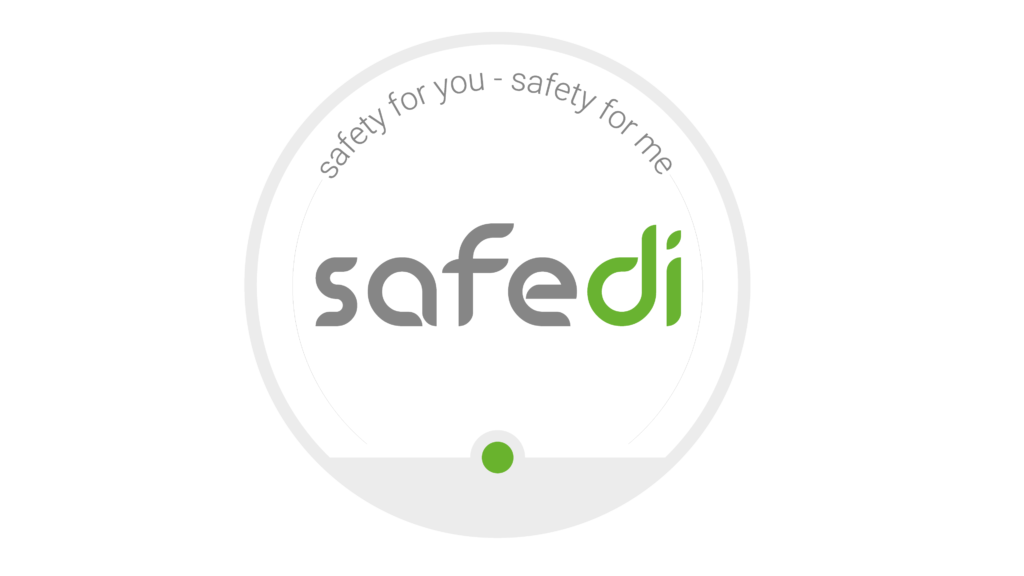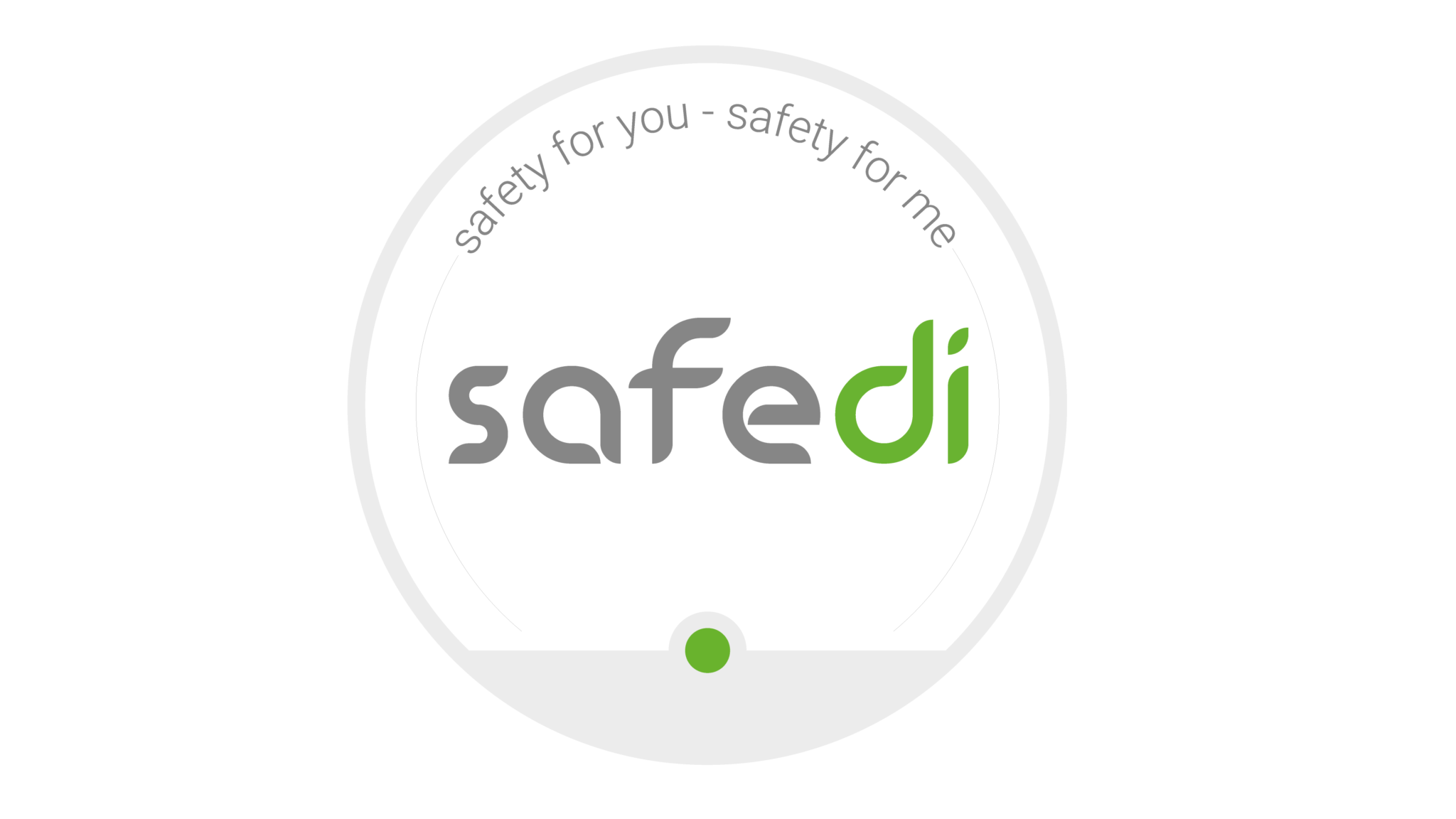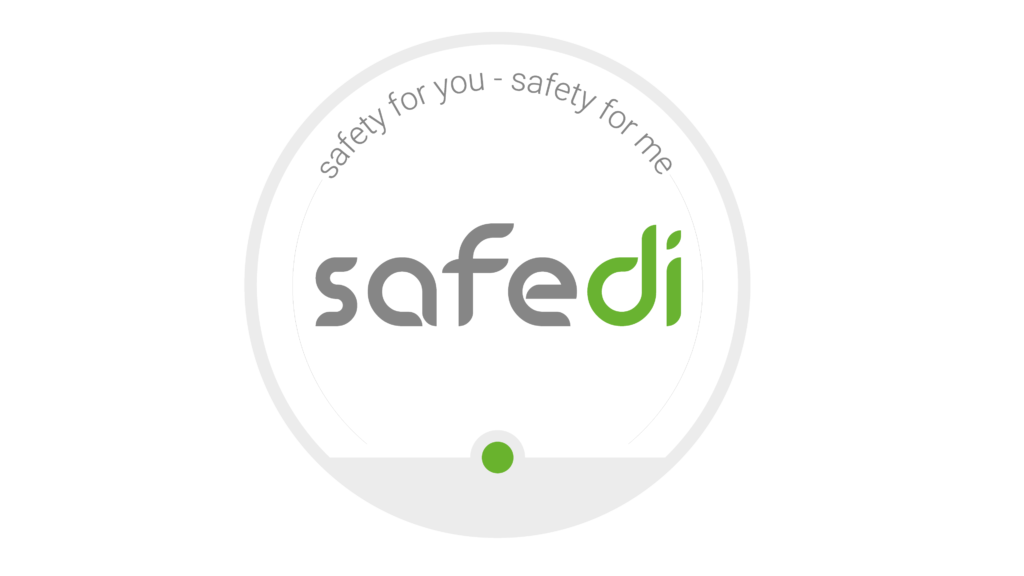 Anonymous Contact Tracing Journal
The anonymous Contact Tracing Journal registers which SAFEDIs have come in close contact with other SAFEDIs- completely without recording any personal data. In case of a proven infection, those SAFEDI devices are notified, which according to the journal were in close contact with the SAFEDI of the infected person.
The integrated rechargeable battery allows a battery life of one day and can be recharged with a micro USB cable. Green and red LEDs indicate the charging level. Micro USB is the charging device worldwide. SAFEDI operates sustainably and therefore is delivered without micro cable. By request, a micro USB cable can be ordered additionally in our online shop.
SAFEDI can be easily attached to your clothing, or worn as a necklace. When worn correctly, the writing is legible horizontally with green flashing LEDs.
Automatic on/off function
During times of inactivity SAFEDI will automatically turn itself off.